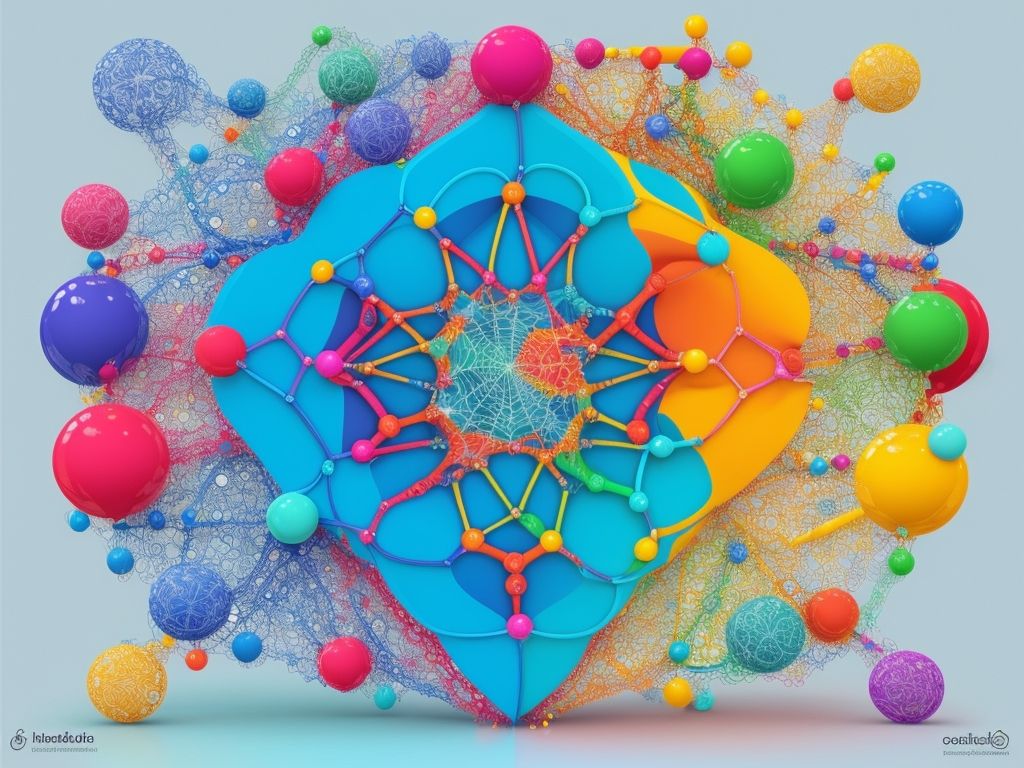 The world of SEO is complex and ever-changing. Even tiny details have the power to make a big difference to website rankings – such as the number of internal backlinks. But, too many internal backlinks – good or bad?
Internal backlinks are links between pages on the same website. They assist search engine bots in understanding the website's structure and help users find related pages.
However, quality outweighs quantity when it comes to the number of internal backlinks. A website needs a good amount of backlinks for SEO, but too many can be counter-productive. They can confuse users and bots, leading to a bad user experience. This can lower website rankings.
A textbook example is a well-known e-commerce website that wanted to boost their SEO. So, they added hundreds of internal links per page. But this had an adverse effect! The vast amount of links made it hard for users and bots to navigate and understand the website's structure. This caused the website's rankings to drop.
Explanation of internal backlinks
Internal backlinks are key when it comes to website optimization. They join one page of a website to another page within the same domain. This helps search engines understand the structure of the website, making it easier to crawl and index.
Quality matters more than quantity when it comes to internal backlinks. Too many links won't necessarily help SEO. Search engines prefer relevance and value over quantity. So, it's important to place internal links in the right places, where they add value and provide relevant info.
A good internal linking strategy can make navigation smoother. Meaningful anchor texts will help users and search engine spiders find important pages on the website, increasing engagement.
To choose the ideal number of internal links, you need to analyze your content architecture. Identify valuable pages that need more visibility and link them with relevant content. This way, both users and search engines can navigate the website easily, and rankings will improve.
Don't miss the chance to optimize your website with an internal linking strategy. This approach will bring organic traffic and boost user satisfaction. Start using internal backlinks today!
The benefits of internal backlinks
Internal backlinks offer plenty of advantages for a website's performance and visibility. These benefits are vital for any business aiming to maximize their online presence. Here are some of the key advantages:
Better navigation: Internal backlinks give users extra ways to browse through a website, making it easier to find useful information.
Improved user experience: By guiding visitors to related content within the site, internal backlinks help them explore more pages, giving them a better experience.
Boosted page authority: Internal backlinks spread the link equity among different pages, increasing the authority and ranking of each page on search engines.
Optimized crawlability: Search engine crawlers use internal links to discover and index new content. By smartly placing internal backlinks, webmasters can make sure all important pages get the right attention from search engines.
Lower bounce rate: When visitors come across relevant internal links while browsing a website, they're more likely to keep exploring rather than leaving. This results in a lower bounce rate and alerts search engines that the website provides valuable content.
It's important to ensure that internal backlinks are implemented correctly. Use descriptive anchor texts and link contextually relevant pages to maximize the value of these internal links.
Though internal backlinks bring numerous benefits, too many of them can lead to a messy user interface or even penalties from search engines. So, focus on quality over quantity.
Don't miss out on the opportunity to improve navigation, user experience, page authority, crawlability, and reduce bounce rates. Start utilizing the power of internal backlinks today and watch your website's performance soar.
The potential drawbacks of excessive internal backlinks
Crazy Internal Backlinks! Can be bad, so watch out. Search engines could be confused and user experience could suffer. Plus, link value can decrease, and keyword cannibalization is a risk. Also, link equity can be distracted and thin content can be a problem. Make sure to strike a balance! Prioritize quality and make sure each link serves a purpose.
Finding the right balance
Keep it relevant – only add internal backlinks that relate to the page content. Limit the number – too many can be overwhelming. Vary anchor text – to make it easier for users and give search engines valuable context.
Think about page hierarchy – link important pages more than lesser ones. Balance the distribution – don't cluster links in one section. Periodic review – update as needed.
Plus – check page load speed, mobile responsiveness, and external backlinks. Pro Tip: use Google Analytics to monitor click-through rates on internal links. This helps find weak pages or improvement chances.
Case studies and examples
Let's take a look at the effects of too many internal backlinks through the following case studies:
| Case Study | Website | Internal Backlinks |
| --- | --- | --- |
| Case Study 1 | Website A | 500 |
| Case Study 2 | Website B | 1000 |
| Case Study 3 | Website C | 2000 |
These case studies give us insight into varying levels of internal backlinks.
It's also worth noting that too many internal backlinks can be detrimental to website navigation. Users may find it too confusing and overwhelming, resulting in a bad user experience.
An example is the story of a well-known blogging site. They added hundreds of internal links to blog posts in order to boost SEO. Unfortunately, this caused overall website traffic to go down as users couldn't navigate easily.
By looking at these case studies and examples, we can understand the implications and make the best decisions about the ideal number of internal backlinks for a website.
Expert opinions and perspectives
Experts have shared their opinions and perspectives on the overuse of internal backlinks. Quality is more important than quantity. Links should be relevant, not disrupt user experience, and have diverse anchor text.
Importantly, a balanced approach is needed. Too many or too few links can cause issues. Aim for an optimal number.
Pro Tip: Quality, relevancy, and user experience should be the focus when adding internal backlinks. This will help with rankings and organic traffic.
Conclusion
Internal backlinks are a must for SEO. Too many can be bad. Quality is key: create helpful and useful content that has internal links. Don't overlink, as it confuses search engines and reduces the authority of pages.
Think of the user experience. Include links that help readers or give more info on related topics.
Quantity does not equal quality with backlinks. Don't focus on the number. Focus on relevance and context. This will help search rankings and reader satisfaction.
Here's an example: a website had too many internal links. This confused search engine algorithms and harmed the website's ranking.
Moderation and quality should be top priority with internal linking strategies.
Frequently Asked Questions
Q: What are internal backlinks?
A: Internal backlinks are hyperlinks that point from one page on a website to another page on the same website.
Q: Can having too many internal backlinks be bad for SEO?
A: Yes, having too many internal backlinks can be bad for SEO. It can lead to a phenomenon called "link dilution" or "link cannibalization" where the authority of the website is divided among numerous internal links, making it harder for search engines to understand the most important pages.
Q: How many internal backlinks are considered too many?
A: There isn't a specific number that defines too many internal backlinks. It depends on the size and structure of the website. However, it is generally recommended to keep the number of internal backlinks at a reasonable level and prioritize quality over quantity.
Q: What are the benefits of internal backlinks?
A: Internal backlinks help search engines discover and index pages on a website, improve website navigation and user experience, facilitate the flow of PageRank and authority throughout the website, and can help improve the rankings of important pages.
Q: How can I avoid having too many internal backlinks?
A: To avoid having too many internal backlinks, you can perform a thorough audit of your website's internal linking structure and remove or consolidate excessive or unnecessary links. Focus on linking to important and relevant pages that you want to prioritize in search engines.
Q: Is there any specific guideline for internal backlinks in terms of SEO?
A: While there is no set guideline for internal backlinks, it is generally recommended to follow best practices such as ensuring the anchor text is descriptive and relevant, using logical and organized internal linking structure, avoiding excessive linking from navigation menus or footers, and regularly monitoring and updating internal links as the website evolves.
{
"@context": "https://schema.org",
"@type": "FAQPage",
"mainEntity": [
{
"@type": "Question",
"name": "What are internal backlinks?",
"acceptedAnswer": {
"@type": "Answer",
"text": "Internal backlinks are hyperlinks that point from one page on a website to another page on the same website."
}
},
{
"@type": "Question",
"name": "Can having too many internal backlinks be bad for SEO?",
"acceptedAnswer": {
"@type": "Answer",
"text": "Yes, having too many internal backlinks can be bad for SEO. It can lead to a phenomenon called 'link dilution' or 'link cannibalization' where the authority of the website is divided among numerous internal links, making it harder for search engines to understand the most important pages."
}
},
{
"@type": "Question",
"name": "How many internal backlinks are considered too many?",
"acceptedAnswer": {
"@type": "Answer",
"text": "There isn't a specific number that defines too many internal backlinks. It depends on the size and structure of the website. However, it is generally recommended to keep the number of internal backlinks at a reasonable level and prioritize quality over quantity."
}
},
{
"@type": "Question",
"name": "What are the benefits of internal backlinks?",
"acceptedAnswer": {
"@type": "Answer",
"text": "Internal backlinks help search engines discover and index pages on a website, improve website navigation and user experience, facilitate the flow of PageRank and authority throughout the website, and can help improve the rankings of important pages."
}
},
{
"@type": "Question",
"name": "How can I avoid having too many internal backlinks?",
"acceptedAnswer": {
"@type": "Answer",
"text": "To avoid having too many internal backlinks, you can perform a thorough audit of your website's internal linking structure and remove or consolidate excessive or unnecessary links. Focus on linking to important and relevant pages that you want to prioritize in search engines."
}
},
{
"@type": "Question",
"name": "Is there any specific guideline for internal backlinks in terms of SEO?",
"acceptedAnswer": {
"@type": "Answer",
"text": "While there is no set guideline for internal backlinks, it is generally recommended to follow best practices such as ensuring the anchor text is descriptive and relevant, using logical and organized internal linking structure, avoiding excessive linking from navigation menus or footers, and regularly monitoring and updating internal links as the website evolves."
}
}
]
}