Running a website isn't easy, and there's a lot of mistakes you should aim to avoid.
So in this article, we are going to discuss 5 website marketing mistakes that you absolutely need to avoid.
---
5 Website Marketing Mistakes You Absolutely Need To Avoid!
Mistake #1: Not being consistent
When it comes to running a new website, one of the biggest mistakes I see most beginners make is not being consistent enough.
Maybe you're not seeing the results you want – or just getting a bit bored with having to produce content all the time.
Whatever it is, a lot of people abandon their website – failing to publish regularly enough.
If you want results with SEO, you have to be really careful about consistency and make sure you're publishing every single month – or at least publishing content regularly enough to keep growing your site.
---
Mistake #2: Not promoting your content
Another big SEO mistake I see a lot of people make when it comes to running a website is basically not promoting their content enough.
It's easy to publish an article – but harder to promote it.
Why?
Because when it comes to contacting other websites and networking, that can feel a little bit uncomfortable.
You might be worried about your content being judged – or worried what others will think.
But some of the best marketers in the world spend only 20% of their time creating content, and the other 80% promoting it.
---
Mistake #3: Poor niche selection
Poor niche selection is a devastating mistake when it comes to running a new website.
Especially when you're new to this.
Maybe you:
Don't know how to pick a niche
You're not sure if you're in the right field
Or you just picked a random niche you were interested in
Here's the problem:
You have to be very selective about what sort of niche your website is focused on.
Because obviously, some niches are far more competitive than others
…Some are more profitable than others.
…And some niches are just doomed to failure right from the start!
So you have to be really careful about this.
And the other thing is as well, that some niches are very seasonal.
For example, niches like gardening/climbing/football etc. are very weather dependant.
So if you're in a seasonal niche, you might see a massive drop in your traffic for six, or even, nine months of the year.
And that's a big problem.
Seasonality, profitability, and competition are all significant factors you need to take into account.
Just remember:
When it comes to choosing a niche, you can't just pluck one out of thin air.
---
Mistake #4: Not understanding how to monetize your content
Another huge problem that most beginners make when choosing a website is the monetization method.
In fact, a lot of people just create a website, and they have no idea how they're going to monetize it when the website finally gets traffic.
The big problem is that if you don't know how you're going to monetize your content, then you also don't understand if your business will eventually become profitable.
Now here's where it gets worse:
If you have a large website in an unprofitable niche, where you've dedicated hundreds of hours to creating content, then you've wasted valuable time, energy and resources on a website that's never going to drive ROI.
So that's why I always recommend reverse engineering your monetization method first and then creating the content around that.
For example, you could look at monetization methods like:
Affiliate marketing
Advertising
Amazon products
Infoproducts
Clickbank products
These are all tried, tested and proven ways to monetize your site.
So what's the key here?
Make sure that you know how to monetize your website before you even begin creating content.
It's always better to work that out first than figure it out later.
---
Mistake #5: Not posting enough content
And finally, one of the biggest mistakes is just not posting enough content or not posting enough high-quality content.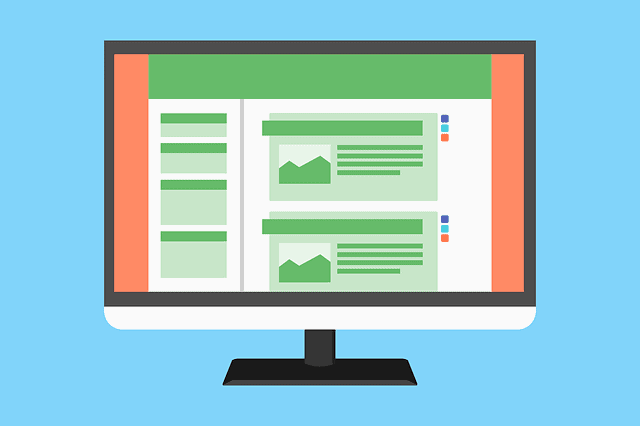 Some people only post like 10 or 20 pages or articles on their website.
And they turn around and ask, "Why am I not getting any traffic from Google?"
You should be aiming to have 200+ pages on your site. 10 or 20 pages is not going to cut it. Even 50 articles isn't enough.
You have to build out a whole website properly before you can even expect any traffic back.
Be very careful about that, and also the quality of your content.
Is it engaging?
Is it better than your competitors?
How long is the content?
Is it genuinely answering your audience's problem?
---
To sum it up
When it comes to your website, make sure you avoid the critical mistakes I've listed here.
You have to make sure you post enough content, you're consistent with publishing and that you're promoting your articles too.
Also, be very strategic about your niche selection and how you're going to monetize your website.
If you don't know how you're going to monetize your website and you fail to pick the right niche, your website is doomed to failure!