If you own a website, you're probably wondering how to rank #1 on Google.
When it comes to Google rankings, one of the most important factors is something called backlinks.
So today you're going to learn:
What is a backlink?
How do they work?
What's the best way to build high-quality backlinks to boost your rankings
So, if you want to rank first on Google, and grow your website, then keep reading.
---
What Is A Backlink?
Backlinks are links from other websites to your site.
For example, if you're reading a blog and you click on a link, and it takes you to another website:
e.g. Here's a backlink to a guide about SEO
That is essentially a backlink.
And it's pretty much as simple as that.
But not all backlinks were created equal, and here's why…
---
Quality
Links tend to act like a voting system in Google's algorithm.
These links are ways to measure how authoritative your website is.
The more votes or backlinks you have, the higher your content is going to rank on Google.
But it's not quite as simple as that, because not all backlinks are the same.
And this comes down to quality:
For example, if you get a link from a very authoritative site like BBC.com, that's worth a lot more than a website no one's ever heard of.
Why?
Because the BBC is a trusted, respected source. So it carries more influence.
---
Relevance
When it comes to links, relevance also counts.
If you have a website about cats, then you'll want to get a link from some of the most authoritative sites in the cats niche.
Why?
Because relevant backlinks from trusted sources in your niche carry a lot of weight.
If you get links from relevant websites in your industry, then these act as votes to say that your content is trustworthy and authoritative.
So it's essential when you're building links to focus on 2 things:
Quality and relevance.
---
Do Backlinks Work?
Well, the short answer is yes.
Here's 3 reasons why…
SEO experts around the world have been interviewed, and they always state that backlinks are one of the most important ranking factors for your website.
But not just that, Ahrefs.com has even created a case study on this.
When they looked at over one billion pages on the internet, they found that over 90% of them get ZERO traffic.
And why is that?
The #1 reason is because they don't have any backlinks.
It's essential to note that if you're going to publish content and spend that much time creating it, you also need to build links to the content as well.
There's no point publishing and praying that your content is going to rank.
You have to build links to it, and promote that content.
Google even revealed that out of 200 factors in their algorithm, backlinks are in the top 3.
Google are secretive about their algorithm – but as you can see, they clearly state that backlinks are crucial when ranking your website.
---
How To Build High Quality Backlinks?
So how can you get started building high quality backlinks on your website?
I actually have a YouTube channel here with a bunch of link building tutorials.
But I'd also recommend the following strategies:
Whitehat vs. Blackhat Links
As I said before, not all backlinks are created equal.
There's a right and a wrong way to build links.
This is what's commonly referred to as Whitehat and Blackhat link building.
Let me explain:
Whitehat links are ethical links built because your content is worth sharing, and it creates a better experience for users on the web.
Blackhat links are links you build only because you want to manipulate Google's algorithm. Basically, you're trying to trick the system and rank your content higher.
The biggest problem is, blackhat links are risky:
You have to be careful about this.
If you're building Blackhat links, you can receive a Google penalty.
---
How Can A Penalty Affect Your Site?
Here's a few ways a Google penalty could affect your site:
De-indexing of your content
A manual penalty
A harsh algorithmic penalty that dwindles your traffic overnight
This is why it's imperative to focus on building Whitehat links.
Google doesn't like people trying to manipulate their algorithm!
Instead, they want you to land links because you have amazing content that people want to share and promote on their website.
It's also essential to know that some link building methods are better than others:
This comes down again to Blackhat and Whitehat techniques.
Let me explain…
---
Blackhat Link Building Techniques
What To Avoid
These are the ways you can get penalized by Google.
They're all Blackhat link-building methods that you should try and avoid:
Buying software and automating your link-building
Manipulating your anchor text
Building links on forms and directories
Using PBNs
Also, be careful where with your outbound links:
If you're linking out to spam, casinos, adult sites etc, then it's going to reflect poorly on your site (you're guilty by association).
And Google's algorithm is going to detect that you're linking out to spammy websites.
---
Why Does Google Use Link Building As A Ranking Factor?
So why are backlinks so important?
And why doesn't Google rank you based on your content instead?
One of the reasons for this is that backlinks externally validate your content.
It's a form of social proof and trust:
If you're getting whitehat links from high quality sites, it's usually because your content is good.
Also, if you have a website that has poor content or you're doing something unethical, you won't be able to build the high-quality links that you need.
Basically, if your website is spammy, nobody will want to link to you.
So Google's algorithm analyses your backlink profile and uses this as a ranking factor because it's a powerful way to authenticate and validate that your content is good…by looking for votes from external third-party sources.
---
The Compound Effect
Once you start building links to your site, you're going to see the power of the compound effect.
…And this can work for you – or against you.
Let me explain.
#1: A strong backlink profile:
A strong backlink profile has lots of high-quality links from authoritative sources that are highly relevant to your website.
Or…
#2: A poor backlink profile.
Where you have a network of spammy websites linking to and from your site.
If you do that, either way, Google can quickly crawl your backlink profile with its algorithm, and penalize you for building spammy links.
---
Focusing On High-Quality Links
You should focus on building high-quality links as soon as you create your site:
I also recommend regularly auditing your backlink profile.
And if you do that, you can get a reliable picture of how authoritative your backlink profile is, and if there are any links that you need to disavow.
---
To Sum It Up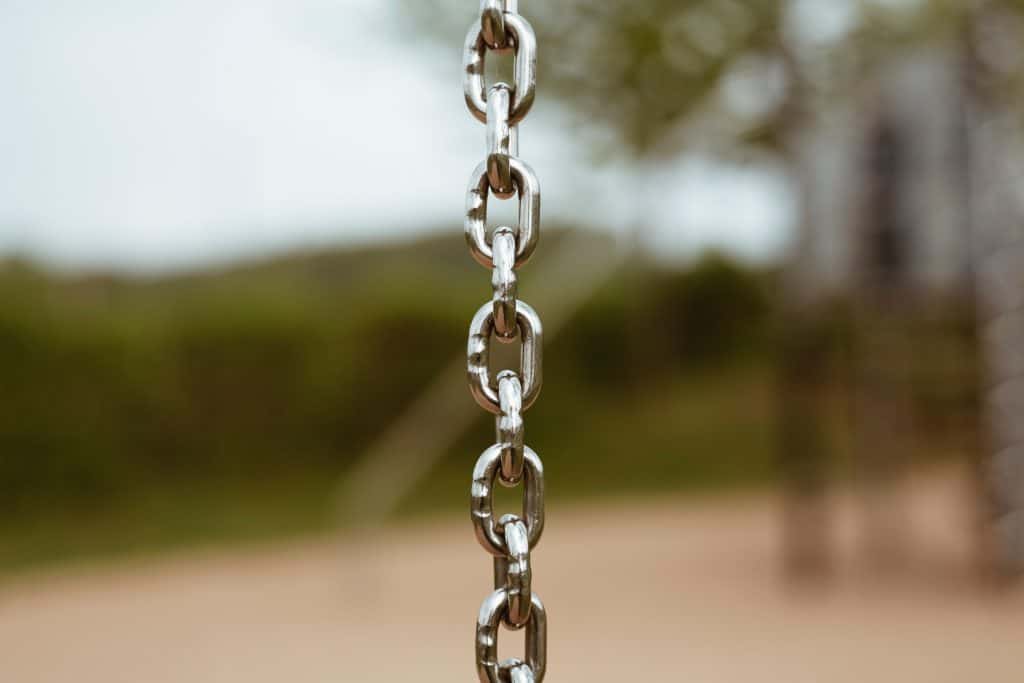 Backlinks are basically like votes from other websites to say that your content is good.
This is one of the most important ranking factors for Google.
If you want to rank your content, you need to:
Focus on building links, not just publishing content
Building high-quality, relevant links to your site
Avoid Blackhat link building techniques that could get your website penalized or even de-indexed completely